Aquaculture:
The project "High-quality shrimp production complex" of Viet - Uc Group is built on an area of ​​169.5 hectares in Tan Lap Commune, Dam Ha District, Quang Ninh Province.
After 2 years of construction, the first phase of the project has been completed, including a shrimp hatchery area with a capacity of 8 billion post larvae/year. Additionally, an area of ​​algae production, artemia research and laboratory meeting international standards has also been completed to serve the needs of Quang Ninh Province. The complex provides high-quality shrimp post larvae suitable for the climate of Northern region of Vietnam. It is expected to gradually create concentrated areas of raw shrimp production to prepare for export.
Viet - Uc Group also started stocking at its demonstration area for commercial shrimp farming in Israeli technology. This is the most modern technology currently invested by the group for this project in Dam Ha, Quang Ninh Province.
Processing, Import and Export:
Vietnam's shrimp export in March this year continued the downward trend of the previous two months. Export to most major markets declined sharply. Shrimp export in April 2019 may still fall but the rate of decline is lower than previous months thanks to opportunities from the markets.
In March 2019, Vietnam's shrimp export reached nearly $244 million, a decline of 19.3% compared to March 2018. Accumulated in the first three months of this year, shrimp exports reached $617.6 million, a decrease of 16.9% compared to the same period in 2018.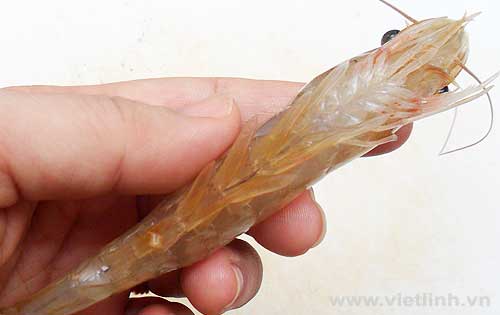 Livestock:
Taking advantage of a large, hilly areas with diverse species of trees and seasonal flowers, many households in Phuong Linh Commune, Bach Thong District, Bac Kan Province have developed wild beekeeping. Wild bees are easy to farm with high-quality honey, high income, low cost of care and low investment.
Khuoi Cu is specifically the village with the most developed wild beekeeping movement in Phuong Linh Commune. Many households have several beehives to serve their own family while other households keep about 20-30 beehives. Some households have up to 50 beehives. For some households, beekeeping has become the main source of income.
The beekeeping movement has been developed for a long period of time, mainly in the form of collecting wild bees in the forest to farm without much investment. However, wild beekeeping actually brings high economic efficiency.
Plantation:
According to authorities, in the 2019 crop, the total area of cashew grown in ​​Ba Ria - Vung Tau Province is about 9,000 hectares. This year, with favorable weather, the yield of cashew is high, about 1.5 tons/hectare on average.
However, from the beginning of the harvest until now, the price of fresh cashew is always low. By the end of the season, the price of cashew continues to decline sharply, currently at 25-26 thousand of Vietnamese dong/kilogram, a decline of 5-7 thousand of Vietnamese dong compared to the beginning of the crop, and a decrease of 13-15 thousand of Vietnamese dong compared to the same period in 2018.
According to analysts, the reason of the declining price is due to the low price of cashew materials in the world. Besides, domestic processing businesses also purchase cashew cautiously in a small amount rather than rushing to buy a large amount of raw cashew like many previous years.
Fruits:
As the Grape and Wine Festival 2019 in Ninh Thuan is coming soon, people are surprised of how farmers who pioneered in high-tech grape farming have changed their thinking.
For example, farmer Dao Manh Tiep from Thanh Son Village, Xuan Hai Commune, Ninh Hai District transferred his ineffective rice farming to green grape farming. He especially grows NH 01-48 green grapes and applies a clean production process. This method gives him an income of hundreds of millions of Vietnamese dong/farming area/year.
Dao's successful story has encouraged many households in the area to follow and turn Thanh Son Hamlet into a "capital of green grape" of Ninh Thuan Province. Currently, the province has ​​about 130 hectares of grape farming.
Farmers, Agriculture, Countryside:
According to the authorities, Tra Vinh Province currently has 38 effective production models proposed for expansion. Of which, there are 13 cultivation models, 10 livestock models, and 15 aquaculture models.
The proposed models for replication are those that apply technical advances, have stable market potentials, bring high economic efficiency, adapt well with the surrounding climate, have little environmental impact and are suitable to the natural advantages as well as economic and social conditions of Tra Vinh Province. The province says that it will continue to build demonstration models which apply scientific and technological advances to help farmers develop and replicate their success.
Living and Environment:
A wedge of 11 swans stocked into Thien Quang Lake in Hanoi City from February 2018 until now has produced 19 eggs. This wedge includes including 5 white swans and 6 black swans.
The eggs were incubated. As a result, 6 out of 10 eggs have embryos, and 4 eggs are currently being incubated for 34 days with satisfactory results. The eggs can hatch after 42 days of being incubated.
This proves that the swans are growing well and getting used to the landscape of Thien Quang Lake in Hanoi.
Pet, Flowers and Ornamental Plants:
Many gardeners in Lac Duong District, Lam Dong Province continue to remove chrysanthemums from their gardens because epidemics have caused a massive death in flowers as well as made them face huge losses.
Diseases on chrysanthemums are difficult to treat. Once infected, flowers often die quickly. The cause of death in chrysanthemums is identified to be tomato spotted wilt virus.
The time when chrysanthemums infected with diseases is usually about 1 month after gardeners started to plant seedlings. Thus, it causes great damage to them. Currently, for every 1,000 meters square of chrysanthemums, gardeners potentially lose an investment of about 60 million of Vietnamese dong.
By Sonia LV - Copyright © VietLinh