Aquaculture:
Cai Bat Shrimp-Farming Cooperative in Phu My Commune, Cai Nuoc District, Ca Mau Province is the first shrimp-farming cooperative in the country to meet the requirements of the International Aquaculture Stewardship Council (ASC). Currently, the Cooperative's products are provided for large restaurants in Ho Chi Minh City and Hanoi City. In addition, this unit is also signing contracts to supply its products to the European market.
The annual sales last year of Cai Bat Cooperative were very positive. With 127 members and 430 hectares of shrimp farming, after deducting investment costs, each household earns a profit of nearly VND100 million.
In 2019, Cai Bat Cooperative will continue to expand its production activities, improving the capacity from farming management to processing to meet the requirements of its customers. In particular, the focus is still on shrimp farming activities with clean certification.
Processing, Import and Export:
South Korea is the fifth largest importer of Vietnamese shrimp. It accounts for 10.9% of Vietnam's total shrimp export value. In 2018, the country's shrimp exports to South Korea reached $385.8 million, up 1% compared to 2017. With a stable demand, high export prices, and tariff reduction thanks to the Free Trade Agreement between the two countries, Vietnam still has many opportunities to boost its shrimp export to this market in 2019.
It is expected that Vietnam will export $500 million of shrimp products to South Korea in 2019. This target will be an increase of 29.5% compared to 2018.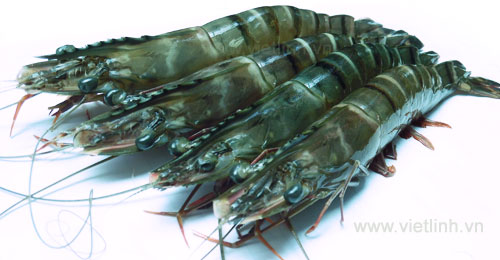 Livestock:
In the western region of Vietnam, many wild boar farmers know Doan Phan Dinh, who lives in An Khanh Commune, Chau Thanh District, Dong Thap Province.
Doan is cooperating with hundreds of households in the western region to provide them with technical assistance, advice on farming solutions, and output targets. Usually, after about 4 to 6 months of raising wild boars, farmers can earn about VND1 million each boar.
Currently, Doan's farming system has about 1,700 wild boars. Specifically, his farm in Dong Thap Province always has about 60 sows to ensure the supply of breed to farmers.
Doan also studied the herbal treatment process to keep his boars from dieases and develop a clean farming area. He encouraged farmers to grow herbal plants around the farm as and use them as medicines to control diseases in wild boars.
Plantation:
Thai Nguyen Province currently has more than 22 thousand hectares of tea. In which, the area of ​​commercial tea is 19,600 hectares with a productivity of nearly 118 quintals/hectare.
The province has promoted the application of high technologies to tea production, processing and diversification. It also forms a concentrated and large-scale tea production area. So far, Thai Nguyen Province has 137 tea-production models certified by VietGAP standard in about 1,600 hectares.
In 2019, Thai Nguyen Province strives to grow new tea plants, replant 875 hectares of tea, and increase the area of new and high-quality tea seedlings to 74%.
Fruits:
On the early days of the Lunar New Year holiday in 2019, many agricultural companies are preparing fruits for their export orders at the beginning of the year.
According to Vina T&T Group, in the first workday the Lunar New Year holiday, this business had to export 23 containers of longan, dragon fruits, and coconut to the U.S. market.
Recently, Lavifood Jsc. has inaugurated its Tanifood Fruit and Vegetable Processing Factory in Tay Ninh Province. Right after its opening, Lavifood received an order to export frozen fruits such as mango, papaya, and dragon fruit to South Korea.
Huy Long An Limited Liability Company (specializing in exporting bananas) will begin irradiation to prepare for its order to Japan and South Korea.
Farmers, Agriculture, Countryside:
The agriculture sector summarizes its success in 2018 with the highest growth rate in the last 10 years. Of which, the export turnover of agriculture reached more than $40 billion.
Following the growing tendency, in 2019, the agriculture sector expects to continue to make breakthroughs and achieve the possible export target of $43 billion.
Living and Environment:
In An Giang Province, many ancient trees are recognized as Vietnamese heritage trees. Specifically, in Nui To Commune, Tri Ton District, An Giang Province, almost everyone knows about the "large tamarind tree," which is more than 600 years old. This tamarind tree's trunk can be embraced by 6 people. It is over 20 meter high with a very wide canopy that can cover hundreds of people.
In addition, in To An Hamlet, Co To Commune, Tri Ton District, An Giang Province, there is a 700-year-old Dipterocarpus alatus. This large tree does not have many branches, but has a big trunk with a perimeter of over 8 meter. It is more than 30 meter high.
Nature has also given 2 litchi trees that are more than 300 years old to An Tuc Commune, Tri Ton District, An Giang Province. Despite their ages, the trees still bear sweet fruits. Each of these litchi trees has a large trunk that can be embraced by 3 people. The trees are over 15 meter high with wide canopies.
Another group of 3 ancient giant crepe-myrtle that are more than 300 years old in Cho Vam Town, Phu Tan District, An Giang Province has recently been recognized as a rare Vietnamese heritage tree cluster. The height of each tree is about 8 meter; its circumference is more than 6 meter wide with 3 different flower colors.
Pet, Flowers and Ornamental Plants:
With a history of more than 300 years, Sa Dec Flower Village in Sa Dec City, Dong Thap Province has 527 hectares of ornamental flowers planted by 3,000 households. In addition to many special flowers, roses are still the key product for farming, accounting for 20% of the total planting area.
Sa Dec Flower Village now has many new rose gardens. These are famous gardens in terms of large scales and diverse varieties of roses. The gardens produce and supply roses for domestic markets across Vietnam.
By Sonia LV - Copyright © VietLinh