Weekly summary (January 15, 2018 - January 21, 2018)
Aquaculture:
Whiteleg shrimp is a major product of Nam Dinh Province with ​​810 farming hectares. However, in recent years, shrimp farming encountered many difficulties due to unstable weather and factors causing disease outbreaks. In order to limit this situation, many households have paid attention to the investment of modern equipment, application of scientific, technical farming methods and high technology to achieve better efficiency.
The model farming whiteleg shrimp in greenhouse has facilitated intensive farming, helped farmers actively control the harvest time and avoid "successful crop, dropping price." The price of unseasonal shrimp is also doubled compared to products of the main crop.
In 2017, the output of whiteleg shrimp farming in the province reached 4,050 tons, up 20.75% compared to 2016. Shrimp farming with high technology and advanced techniques is a sustainable model. It opens a new path for intensive shrimp farmers in the province, especially households with ponds previously affected by diseases and environmental degradation.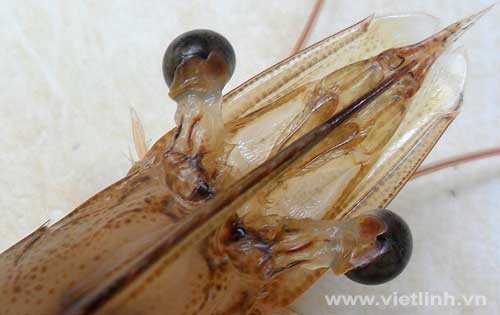 Processing, Import and Export:
In 2018, the fishery sector will continue to improve the advantages of shrimp and Tra fish farming. The priority is to focus on high-tech aquaculture to target $9 billion of seafood export this year.
2017 is the year when seafood export reached the highest rate ever at $8.3 billion, up nearly $1 billion compared to 2016. Seafood production value and output increased, which contributed to the highest rank of aquatic products among the export of agriculture in the past year.
Livestock:
TH Group, which owns the tbrand TH true MILK, tested the addition of Omega 3-rich feed fed to dairy cows. The purpose was to obtain raw milk with a higher Omega 3 ratio than normal milk.
Prior to the test, in August 2017, TH Group has experimented feeding 2,400 cows flaxseed in combination with imported grass and sunflowers. The raw milk from the herd was sampled and sent for inspection to an independent accreditation agent recognized by VILAS (one of accreditation programs of the Vietnam's Accreditation Office).
The result of this experiment was that the Omega 3 content in raw milk was about 3 times higher than normal milk. TH Group is now expanding this model of applying Omega 3 rich feeds to feed cows at its farm.
Plantation:
These days, pepper growers in Ba Ria - Vung Tau are beginning to harvest the 2018 crop. Meanwhile, in the past two weeks, pepper price on the market has continued to fall at only VND65,000 to 66,000/kg. This is the lowest price in the past 10 years.
Pepper has not only its price dropped, but also its productivity reduced by 30-40%. Agricultural experts said that this is a consequence of the recent mass planting. They recommended farmers to re-plan pepper and focus on sustainable farming practices.
In Ba Ria - Vung Tau, according to its plan, until 2020, the pepper area of ​​the province will reach 7.000 hectares with an output of about 16,800 tons. Of which, 16,200 tons will be exported with the rest for domestic consumption. But currently, pepper cultivation of ​​the province has reached more than 13,000 hectares, which is nearly doubled compared to the target. This oversupply is considered as the main reason causing the price of pepper decreased.
Fruits:
Currently, farmers in Tien Giang Province are actively taking care of nearly 70,000 hectares of orchards to prepare for the traditional Tet (Lunar New Year) market. In particular, there are many kinds of popular fruit specialties such as dragon fruit, mango, star apple, pineapple, soursop, and blue-skin pomelo.
According to gardeners in Tien Giang Province, in previous years, fruits sold on the occasion of Tet rose by 20-40% compared to weekdays. Therefore, this year, gardeners strengthen the care of plants and apply measures to treat fruit trees to harvest right on Tet.
However, recently, due to the impact of climate change, unseasonal rains, cold weather, and tropical cyclone at the end of last year, many trees bear less fruits and have their productivity reduced. According to the gardeners, the Tet this year is certain an unsuccessful season. For example, Hoa Loc mango trees only need 1-2 days of weather reversal to not bear fruits.
Farmers, Agriculture, Countryside:
According to the agricultural sector of Ho Chi Minh City, the area of ​​agricultural land in the city is reduced annually, but the production value per hectare is still increasing. In 2017, production reached VND450 million/hectare, up 9.8% compared to 2016 (VND410 million/hectare/year).
In 2017, the agricultural structure of the city continues to shift towards urban agriculture and ecological agriculture with the application of high technology and biotechnology to production.
Within each industry, there has been a appropriate shift. For example, one rice crop and low-productivity sugarcane crop were switched to high value crops such as vegetables, flowers, or ornamental plants to improve the production efficiency and income for local residents.
Pet, Flowers and Ornamental Plants:
Gardeners in Ho Chi Minh City are preparing the final stage to timely supply flowers to the Lunar New Year season in 2018. At this time, the total area of flowers and ornamental plants in the city is nearly 2,000 hectares. In particular, the flower area for the Lunar New Year is over 1,000 hectares. According to the forecast, this Tet Holiday, Ho Chi Minh City will consume about 600-700 thousand Vietnamese mickey-mouse plants, 250-300 thousand pots of bonsai and 135 million pots of other flowers.
By Sonia LV - Copyright © VietLinh