Weekly summary (April 17, 2017 - April 23, 2017)
Aquaculture:
Over the past two months, farmers in Dong Nai Province have been concerned because fish prices continuously decline without signs of stopping. The price of freshwater fish sold at ponds is lower than the conventional price from VND5-12 thousand/kg. With current fish prices, the more people farm, the bigger the losses.
According to many households farming carp, about 5 years ago, carp price has never been reduced for a long period of time. Over the past 2 months, its price was only at VND32-35 thousand per kg; thus, for every ton of carp fish, the loss is VND10 million.
Some traders said that the price of fresh water fish declined because of the huge supply but volatile demand. This year, the dry season is rainy, making freshwater source in ponds, lakes and rivers abundant. Therefore, aquaculture farmers in semi-industrial form have increased their yield considerably, leading to oversupply, falling prices and difficulties in finding the outputs.
The most difficulty of farmers breeding climbing perch is its reduced price to VND17 thousand/kg, lower than the conventional price of VND12-13 thousand/kg. Climbing perch is largely farmed in industrial style. By the time of selling, without traders purchasing the fish, climbing perch will eat a large amount of feed and become overweight, which makes it harder for selling and causes more hardships for farmers.
Processing, Import and Export:
With a growing demand from consumers for high-quality Ranee cooking oil produced at Vam Cong Industrial Park (Lap Vo, Dong Thap Province), Sao Mai Group has just started the installation of its second production line for its plant. This will raise its total processing capacity to 400 tons of raw material per day.
Despite having been in the market for less than 3 years, Ranee premium brand has quickly established its position in both domestic and foreign markets. Ranee is considered to be one of the most nutritious supplements, as well as a functional food that can prevent some chronic diseases.
Livestock:
At the time of the third month of the year in lunar calendar, when flowers begin to bloom, it is also the harvest time for beekeepers in Hung Yen Province. Households here are famous for their production of "Hung Yen longan honey."
With outstanding characteristics of the quality of longan flowers, Hung Yen attracts about 10-12 thousand bee colonies across the provinces in the country. The harvest time, though, is not long, only about 25 - 30 days.
Despite the large output in other years, this year, the number of blooming flowers is only about 50% - 60% compared to last year. Thus, the number of bee colonies finding honey also reduces by half. Many growers in the province revealed that most of the causes are due to the effects of floods in 2016, which made fall off and roots affected. Along with that, winter this year is warmer, reducing the number of blooming flowers. Thus, beekeepers in Hung Yen this year earn less income.

Plantation:
At the beginning of 2017, chili pepper was seen as a good crop for farmers in Soc Trang Province. Yet, at this time, people are facing hardships because of its falling price at only VND2,700-3,000/kg for Jalapeno pepper and VND5,000/kg for bird's eye chili.
In the whole town of Vinh Chau and Cu Lao Dung District, from early 2017 until now, the weather is not favorable for agricultural production. Chili pepper farming, thus, faces hardships. The reason is that chili farming this year was conducted later than other years to avoid unstable weather in the early 2017. However, chili price has fallen dramatically since the Lunar New Year to the time of harvesting, causing difficulties for growers. They will face debt when the sale cannot afford the cost of caring and hiring labor. Finding stable outputs for agricultural products, thus, is still a continuous story.
Fruits: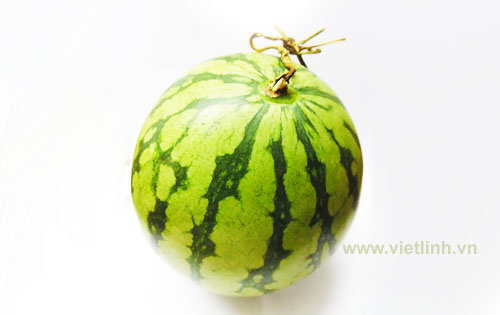 The prices of some tropical fruits such as pineapple and watermelon in Mekong Delta provinces reduce. Currently, farmers grow watermelon and pineapple in Kien Giang, Hau Giang, Vinh Long, Long An, Tien Giang, and Can Tho Provinces are concerned because the fruits were harvested, but traders don't come and purchase. In some places, traders only agree to buy with low prices of VND1,000-3000/kg for watermelon and VND2,000-4000/kg for pineapple.
Kien Giang is one of the provinces with the largest pineapple area in the Mekong Delta. It has more than 7,800 hectares and an output of over 115,000 tons per year. Pineapple farming in ​​Kien Giang is concentrated in the districts of Go Quao, Hon Dat, U Minh Thuong, and Vinh Thuan. According to farmers in Go Quao District, pineapple price before and after Lunar New Year was always at VND8,000-10,000/kg. With the current low price, pineapple growers don't have any interest and even face losses.
Farmers, Agriculture, Countryside:
According to the plan, Da Nang City has seven locations of hi-tech agricultural production areas. This includes Hoa Vang District, in Hoa Ninh Commune, where there are 40 hectares of vegetables, flowers and medicinal plants. Hoa Phu Commune planned 50 hectares to grow vegetables, flowers and herbs. Hoa Khuong Commune also planned 30 hectares for the development of closed farming applying high technology.
Loc My Village, Hoa Bac Commune has 230 hectares planned for closed farming with high-tech. Along with that, Hoa Khuong Commune has 20 hectares of safe vegetables, and organic vegetables based on VietGAP standard. In the area between Hoa Phong and Hoa Khuong Communes, there are 20 hectares of safe vegetables. Finally, in Truong Dinh Village, Hoa Lien Commune, 50 hectares are planned for brackish water aquaculture such as shrimp and crab farming.
Living and Environment:
From the 10 "F1" bulls studied at Phuoc Binh National Park (Ninh Thuan Province), scientists are hoping to successfully produce breeds that can be farmed for commercial purposes in a widespread scale for the first time in Vietnam. With the successful breeding of "F2" bulls (F2 calves are crossbred between F1 and domestic cows that can reproduce) in Phuoc Binh National Park, the hope for the conservation and development of this rare species is becoming more and more realistic.
By Sonia LV - Copyright © VietLinh