Weekly summary (March 12, 2018 - March 18, 2018)
Aquaculture:
Kien Giang Province has the largest area of shrimp-rice farming in Mekong Delta and the country. It has more than 90,000 hectare of shrimp-rice models. Beside black tiger prawn, farmers in U Minh Thuong District of Kien Giang Province are developing giant river prawn farming in rotation with rice or intercropped with black tiger shrimp. This model is now accounting for 13,500 hectares.
In the brackish-water shrimp farming crop in 2018, Kien Giang plans to stock up 120,640 hectares of black tiger prawn and 2,360 hectares of whiteleg shrimp. The province is striving to harvest 69,000 tons of shrimp.
In the area of ​​Ha Tien - Kien Luong, the region for intensive shrimp farming in Kien Giang Province, many businesses invested in farming early. As of now, their shrimp are entering the harvest season.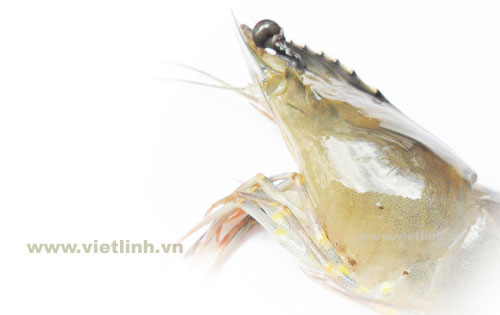 Processing, Import and Export:
According to some exporters, the price of raw Tra fish are currently from VND30,000 to 32,000/kg. The retail price of Tra fish is now ranging from VND50,000 to 55,000/kg. This is the record price so far. In the period of 2009 to 2010, the highest price of raw Tra fish was only about VND29,000/kg.
Some processing and exporting businesses at this time have enough sources of Tra fish for export. However, there are also many other factories currently lacking of raw Tra fish. They have to buy it at VND31,000 to 32,000/kg.
Livestock:
Since the end of Lunar New Year, the price of industrial chicken in Ba Ria - Vung Tau has been continuously decreasing to around VND20,000/kg. This situation makes many farmers concerned. The reason of the decline is due to the weak consumption of chicken in the market. Whereas, the current sources of supply are plentiful, especially with imported chicken.
According to statistics of the functional sector, the total number of industrial chicken in Ba Ria - Vung Tau Province is about 1.2 million. With this situation, chicken farmers are step by step changing their traditional breeding practices. They are now aiming at safe and sustainable animal husbandry to not only serve the domestic demand but also meet the export requirements.
Plantation:
According to farmers in some provinces, pepper price on the market is currently at VND58,000 - 65,000/kg. This is the lowest price in the last 5 years. The main reason for the decline in pepper price was supply surplus.
According to the Ministry of Agriculture and Rural Development, the total pepper farming area of ​​the country is more than 152,000 hectare with an output of 240,000 tons/year. This figures accounting for nearly 50% of the total pepper production in the world. Vietnam also accounts for nearly 60% of the world's pepper export with a turnover of about $1.1 billion each year.
Facing this negative situation, the Ministry of Agriculture and Rural Development has directed localities to not expand the area of ​​pepper farming and delay the re-cultivation of old pepper areas.
Fruits:
An Giang Province approved a budget of VND29.4 billion to support the project "Building a 3-color mango production model in a scale of 500 hectares with VietGAP standard in association with the development of a consumption chain."
The project was conducted in Cho Moi District and led by Dr. Vo Huu Thoai. The implementation and completion time is expected to be 24 months. The project will train 730 mango growers; improve the quality of mango production in accordance to VietGAP standard, and strengthen group management skills for farmers and businesses. In particular, the establishment of a supply and marketing chain will connect mango cooperatives to businesses. Those participating in this project included Chanh Thu Fruits for Import and Export Co., Ltd (Ben Tre), ORGA Vietnam Co., Ltd (Ho Chi Minh City), and other units.
Farmers, Agriculture, Countryside:
Phong Dien District, Can Tho City has 83.5% of agricultural land and 90% of its population living in rural areas. To develop sustainably, Phong Dien District will develop a project to restructure its agricultural sector in the period of 2017-2020. In particular, VietGAP's fruit production models are one of the main orientations of this sustainable agricultural development project.
After more than a year of implementing this VietGAP-oriented production process (from September 2016 to December 20, 2007), households participating in the model have followed the standard and contributed to an easier process of disease prevention and treatment. People are more aware of the benefits of producing fruit trees in VietGAP standard, which help them reduce the production costs, raise the value of products, and increase their profits.
Pet, Flowers and Ornamental Plants:
With many years of experience in planting traditional flowers such as daisies and Gerbera, Hoang Van Phuong in Tan My Commune, Bac Giang City, Bac Giang Province still learned about advanced science and technology to find a new direction for flower farming. He implemented a model growing lily in netted houses or membrane houses using drip irrigation system. Up to now, Haong has grown lily for nearly 7 years. The estimated average profit he earns is more than half of a billion of Vietnamese dong a year. His flowers were mainly offered to dealers in Bac Giang Province. With this improvement, the economic efficiency that floristry brings to him is many times higher than in the past.
By Sonia LV - Copyright © VietLinh