Weekly summary (May 22, 2017 - May 28, 2017)
Aquaculture:
Since the beginning of the year, fishermen in Kien Giang Province have invested in more than 2,100 fish cages in two districts of Kien Hai, Phu Quoc, and some island of Kien Luong District, Ha Tien Town. The output harvested is over 1,000 tons, mostly cobia, grouper, and Asian sea bass. By 2020, the province aims to have 3,000 fish cages or more. The harvest is planned to reach over 6,000 tons with species of high economic value such as cobia, grouper, blood-red snapper, Asian sea bass, or lobster.
In island districts, there will be focuses on raising fish species of high economic value in the direction of commodity production, high productivity, high quality, adaptation with natural environment to ensure food safety, sustainability and efficiency. Commercial fish products must meet the needs of the domestic market and export processing.
In addition, the development of marine aquaculture in Kien Giang has the advantages of farming and processing products such as pearls, bivalve mollusks, seaweed, sea cucumber.
Processing, Import and Export:
Recently, in Can Tho City, the International Collaborating Center for Aquaculture and Fisheries Sustainability (ICAFIS) in corporation with organizations held the conference on dialogue with customers on the establishment of value chain for Vietnamese shrimp.
Linking and founding sustainable shrimp value chains that is socially and environmentally responsible are a tendency for agricultural development. Funded by the European Union, ICAFIS has implemented the project "Sustainable & equitable shrimp production and value chain development in Vietnam" (SusV). The project is implemented in 4 years (2016 - 2020) in Soc Trang, Bac Lieu and Ca Mau Provinces.
Livestock:
Thanh Chuong District, Nghe An Province has begun build a Ri chicken brand to select and preserve the gene pool of this famous species associated with biosecurity. Ri chicken farming is distributed mainly in Central provinces and is famous for its deliciousness and quality.
Currently, Thanh Chuoc Chicken Farming Association has 72 households with 2,000 chickens or more. The total number of chickens farmed in the province is 2 million each generation.
In 2016, Thanh Chuoc Chicken Farming Association received the support from the Jica Project of Japan. The project provides technical guidance on coop construction and management of livestock according to VietGAHP standard. Along with that, there are guidelines on selection of chicken species, feeding, caring techniques for chickens at different stages by local resources, and biosafety training for organic farming. Based on these achievements, Nghe An Province has been granted the certificate of Thanh Chuong Chicken collective brand.
Plantation:
In order to create a resistant environment for coffee to adapt to climate change, Lam Dong Province's plantation and plant protection sector is actively planning for new pest control measures.
Up to now, the total area of ​​coffee in Lam Dong is estimated at 160,000 hectares with an average productivity of 3 tons/hectare, which contribute to the stable income for local farmers.
In recent years, due to the effects of climate change, many key coffee areas of Lam Dong have their temperature differences between day and night increased. Along with that, there are annual droughts and floods that cause many diseases in coffee, resulting in unpredictable damages to agricultural production and natural environment.
Over the past four years, Lam Dong Province has implemented new reproduction and replanted more than 37,000 hectares of coffee.
Currently, many replanting models of coffee without rotational cultivating method have entered the 3rd and 4th year of production. They are well-developed and adapted to weather and climate changes. Reports show that these models produce stable and high yield.
Fruits: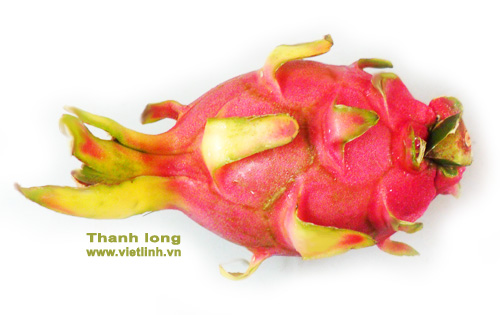 According to the dragon fruit development plan of Binh Thuan Province, by 2015, there will be 15,000 hectare of this species total. However, until December, 2015, the area of ​​dragon fruit exceeded the plan over 10,000ha (at about 26,000ha).
The relatively high interest from dragon fruit farming made farmers switched to this species quickly. Then, when the supply exceeded the demand, Binh Thuan farmers have to waste tons of dragon fruits because they cannot sell them to anyone.
With this situation, in late 2015, Binh Thuan has approved a development plan of dragon fruit that aims to reach 28,000 hectares by 2020, and 30,000 hectares in 2025. However, this plan might not work because farming areas of ​​this type of fruit is growing too rapidly.
According to preliminary statistics, only in 2016 and the first 3 months of 2017, the province has developed more than 1,000 hectares of dragon fruit, increasing the total area in province to over 27,100 hectares.
Some experts said that with the current overdevelopment in farming area, if Binh Thuan does not take actions to solve the issue, the second dragon fruit farming plan of the province is at the risk of collapsing.
Farmers, Agriculture, and Countryside:
Salt farming area in Song Cau Town, Phu Yen Province produces 100-120 tons of finished salt every day. The average annual output is about 18,000 tons. However, this year, due to unusual, unseasonal rains, salt fields have been flooded with water since the beginning of the year. Salt farmers face the situations where there is no salt to sell.
Traditional salt making technique depends entirely on the weather and sunshine. Yet, due to the rains, salt production faces challenges.
Living and Environment:
The current status of a research on the population of red-shanked douc and conservation plan for this species in Son Tra Peninsula (Da Nang Province) has been reported. There are about 1,335 red-shanked douc in Son Tra Peninsula in an area of ​​3,130 hectares.
Son Tra Peninsula has a diverse ecosystem connecting with natural sea. It has 985 vascular plant species, and nearly 300 vertebrates. The sea surrounding Son Tra Peninsula also have important coral and seagrass ecosystems with 191 species of hard corals, 72 seaweed species and 3 seagrass species. This is the easiest place in the world to observe red-shanked douc in the wild. Red-shanked douc is endemic to Indochina (only distributed in Laos and Vietnam). According to the International Union for Conservation of Nature (IUCN), it ranks fourth in the Red List of Endangered Species.
By Sonia LV - Copyright © VietLinh