Weekly summary (June 18, 2018 - June 24, 2018)
Aquaculture:
Bac Lieu Province has applied different high-tech shrimp farming models. With the output of more than 100,000 tons of shrimp/year, Bac Lieu has the second largest shrimp yield in the country, only after Ca Mau Province.
High-tech shrimp farming has brought positive results to the province. Shrimp suffers from less disease while the success rates of these models are 85 - 90%. The average yield can reach 10 - 38 tons of shrimp/hectare (80 - 100 tons/hectare of water surface/year with 3 crops and pond bottoms lined with PVC canvas, or 150 - 180 tons/hectare of water surface/year with 3 crops in the form of farming in round lakes).
In order to maintain a sustainable development for the industry, the province has set up a master plan for the irrigation system of its shrimp farming areas. High technologies are used to control the quality of water sources.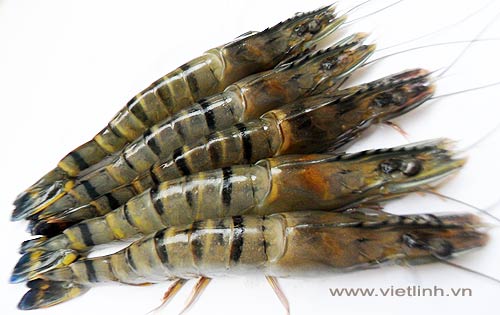 Processing, Import and Export:
Over the past 20 years, Vietnam's seafood export to ASEAN often grew at an unstable rate. Yet, it has had a strong tendency to increase in the past 10 years. The value of Vietnam's seafood export to ASEAN has increased from $66 million in 1998 to $612 million in 2017.
By the end of 2017, Vietnam's seafood products were exported to all nine ASEAN countries. Thailand, the Philippines and Singapore are the largest importers, accounting for 82-96% of total seafood export to ASEAN.
Livestock:
Dong Nai Province has the most developed animal husbandry industry in the country. Therefore, it attracts many foreign corporations investing in animal feed industry in Vietnam. Specifically, the province has investments from C.P. (Thailand), Cargill (USA), CJ (Korea), De Heus (the Netherlands), Haid (Singapore), and Emivest (Malaysia).
A concern is that while FDI firms investing in animal feed are expanding their production, small local firms have narrowed their market shares. In 2015, the output of animal feed produced in the province reached 2.5 million tons, making FDI enterprises account for 70% of the market. Yet, after nearly 3 years, the output of animal feed produced by FDI businesses has increased by 1.8 million tons; their market shares are increased by 17%, reaching 87%.
Plantation:
Gardeners in Chau Duc and Xuyen Moc Districts of Ba Ria - Vung Tau Province are currently harvesting their 2018 cocoa crop.
This year, people are excited because their cocoa yield is high while its price is increasing. Fresh cocoa is purchased at gardens for VND7,000 - 7,200/kilogram, an increase of VND500-800/kilogram compared to last year.
With an average yield of 25 tons of fresh fruits per hectare, an increase of 2-3 tons per hectare compared to last year, cocoa growers can earn VND150-170 million per hectare. According to growers, the price of cocoa in the country rose due to the increasing demand for cocoa.
Fruits:
By the end of June 18, the total output of litchi in Bac Giang Province was estimated at 115,740 tons. The revenue from litchi grown was estimated at VND1,876.3 billion, and from support services were at VND1,250.9 billion. Particularly, on June 18, Luc Ngan District sold 5,950 tons of litchi.
According to authority, as of June 18, the province exported about 35,860 tons of litchi to China with a sale at $62.9 million. Hong Xuan Cooperative (Luc Ngan District) has cooperated with some companies to export litchi to USA, Europe and Japan.
Farmers, Agriculture, Countryside:
From June 21 to 25, the Department of Agriculture and Rural Development of Ho Chi Minh City is holding the Fair and Exhibition of Seed and High-tech Agriculture at the Biotechnology Center of the city. The fair has about 400 exhibition booths from 184 units, representing 20 provinces of the country.
In the framework of the fair, there will be a conference on "Promoting investment and transferring high technology in agricultural production." Along with that, a workshop on "Developing high-tech agriculture in the restructuring of urban agriculture" will also be arranged.
Living and Environment:
According to experts, Mekong Delta is one of the three deltas in the world that are most vulnerable to climate change, especially with the sea level rise. In 2016, the area suffered from the most severe drought and saltwater intrusion in the last 100 years that threatened the livelihoods of millions of people.
Thus, building a sustainable development of Mekong Delta to deal with climate change challenges has received attentions and support from members of the Asia-Europe Meeting (ASEM) Forum.
Pet, Flowers and Ornamental Plants:
The Orchid - Bonsai Contest took place on June 20, 2018 within the framework of the Fair and Exhibition of Seed and High-tech Agriculture in Ho Chi Minh City.
Many artisans from all over the country have come to the contest with their beautiful flowers. They brought unique species such as Mokara, Cattleya, Dendrobium, or wild orchids and other bonsai models in different sizes. Vo Nguyen Hoai Linh, a famous comedian in the country, surprisingly won the first prize in a large-size bonsai contest.
By Sonia LV - Copyright © VietLinh