Weekly summary (February 12, 2018 - February 18, 2018)
Aquaculture:
The Research Institute for Aquaculture No. 1 has actively designed and operated the aquaculture model of farming with plastic cages according to Norwegian technology. Thus, the cost of producing cages is reduced by only 1/3 compared to imported cages.
At the beginning of November, 2017, when a 12-level typhoon swept through Van Ninh District and Ninh Hoa Town (Khanh Hoa Province), all wooden fish cages in this area were destroyed completely. Only in Van Phong Bay (Van Ninh District), plastic farming cages designed with Norwegian technology were not affected.
The advantages of plastic cages are that they are made of durable HDPE, are also watertight, airtight and can last for a long time. In addition, the cages have the ability to resist chemicals, corrosion and rust. They have high levels of flexibility and are not easily broken. These characteristics make plastic cages appropriate equipment for farming.
Processing, Import and Export: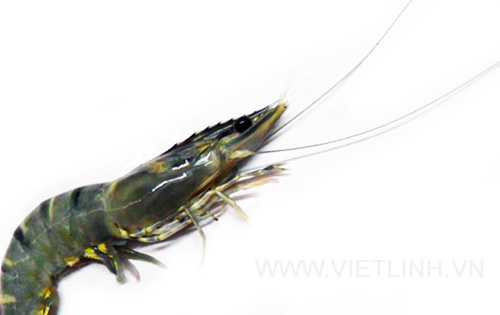 Vietnam's seafood export reached $260 million by mid January 2018, which was an increase of nearly 15% compared to the same period last year. The total seafood export in the whole month of January 2018 was estimated to reach nearly $559 million, up nearly 14% compared to January 2017.
Livestock:
Yen The District, Bac Giang Province has a natural terrain that is suitable for the economic development of farming in hills and forests. Promoting this advantage, in recent years, people in Yen The have developed the brand "Yen The hilly chicken."
During the process of breeding and promoting the consumption of Yen The chicken, farmers have received active support from local authorities. The successful brand construction has helped "Yen The hilly chicken" become many consumers' favorite products. They are now considered a specialty of many markets.
This Lunar New Year, Yen The District was expected to supply 2.2-2.5 million high-quality chickens to the market. The chickens were mostly from 4 to 5 months of age.
Plantation:
In the last days of January, early days of February, cashew farmers in Dong Phu District, Binh Phuoc Province are unsettled and anxious when the rains are coming to their flowering cashew gardens.
Rains have caused many cashew trees fall to bloom; it created conditions that attract pests. Farmers are now concerned that another loss is likely to occur.
Most of the cashew orchards in Dong Phu District are currently at the time of blooming and bearing fruits. However, heavy rains will cause many disadvantages for the development of cashew trees. Cashew growers are now hoping for the rains to stop to spray pesticides, prevent diseases, and save the yield of their cashew gardens.
Fruits:
Hoa Loc Cooperative (Tien Giang Province) has 65 hectares of mango. Of which, more than 22 hectares are produced according to VietGAP and GlobalGAP standards. Annually, the cooperative provides to the Lunar New Year market dozens of tons of mango.
This year, mango output fells more than half compared to the same period last year. The cause is due to erratic weather, prolonged rainy and sunny seasons compared to other years. Thus, mango trees do not bloom like expected, or fruits are falling after 10 to 15 days, and are attacked by pests.
According to statistics, Tien Giang Province is growing more than 4,700 hectares of mango, mainly Hoa Loc mango, sandy mango and grafted mango. The plantation is most concentrated in Cai Be District with more than 3,500 hectares.
Farmers, Agriculture, Countryside:
As the Lunar New Year of 2018 was coming, in many provinces of the Mekong Delta, agricultural products increasingly attracted the consumers.
In Chau Thanh District, Hau Giang Province, for example, the prices of pomelo with wine gourd shape, varied from VND300,000 to over 1 million depending on size and design. Watermelon with the shape of golden ingot in Binh Thuy District, Can Tho City, was also popular for days before the Lunar New Year 2018. The price of this watermelon was from VND3.5 million/pair for type 1, and VND2,5 million/pair for type 2.
Pet, Flowers and Ornamental Plants:
During Lunar New Year 2018, the Vietnam Kennel Association Club (VKA), a member of the International Federation of Kennel Clubs (FCI), organized a seminar on dog species in Vietnam. The seminar published the results of a survey on Bac Ha breed in Lao Cai Province and the development plan of this species in the coming time. According to a leader of VKA, currently, there are 3 species in Vietnam that need to be preserved, which are Phu Quoc dog, H'mong dog and Bac Ha dog. The club hopes that in a near future, it will soon complete the standard required for Bac Ha dogs to take part in competitions, such as the Vietnam Dog Show every year. It will grant purebred Bac Ha dogs certificates. This is the basis for the club to raise public awareness in preserving this rare species.
By Sonia LV - Copyright © VietLinh