Weekly summary (June 12, 2017 - June 18, 2017)
Aquaculture:
Shrimp farming is a sustainable business in some coastal districts and towns in Nghe An Province. The average area of ​​shrimp farming each year in this region is about 2,200 hectares. However, negative impacts of waste discharge and climate change have limited the source of clean water used for farming. Polluted water pumped into shrimp ponds is now one of the causes of diseases in shrimp in this area.
The project "Automated water purification system for shrimp farming in sandy land" led by Hoang Van Hoi, an aquaculture engineer in Nghe An, is evaluated to create a new technology for local water cleaning. The project has been granted an award on innovative science and technology of Nghe An Province.
This method of water purification will pump water from the sea to ponds through filters. The filters and the entire pipe systems are buried underground. When sea level rises, the pipes submerge. Sea water will permeate into pipes and filters to be delivered to ponds.
For many shrimp farmers, this is a good way to pump water into shrimp ponds. The model is safe and practical. It is believed to help shrimp farmers reduce the cost of pond treatment and limit disease outbreaks.
Processing, Import and Export:
Can Tho City collaborated with Oxfam in Vietnam and Ho Chi Minh City Energy Conservation Center to organize a workshop on "Technological and financial solutions for shrimp farming and processing" for businesses in Can Tho City and Mekong Delta provinces.
The workshop is a part of the project "Sustainable development for shrimp production chains in Vietnam" funded by the European Union. The project promotes economic development and reduces poverty by improving social, environmental impacts of shrimp production and related activities in the value chains.
At the workshop, experts shared many energy saving solutions in the field of seafood processing, which could reduce 5-20% of the power consumption for cooling systems in factories and buildings. Using high-efficiency refrigeration systems can reduce up to 10-30% of electricity consumption.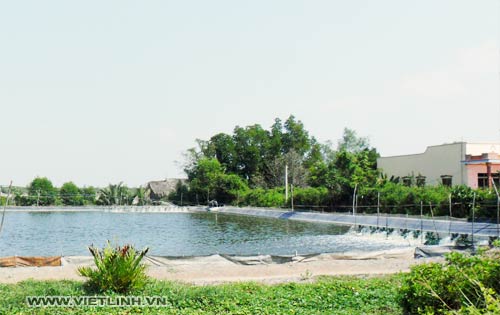 Livestock:
Yen Thanh District, Nghe An Province, is famous for duck farming in fields with nearly 600 thousand ducks. But, farmers are currently concerned because the price of duck is too low.
It has not been any year in the past when the price of ducks is as low as this year. Many families have lost money because of low pig price. They now have to deal with reduced duck price. According to farmers, the price of duck meat fell sharply compared to last year. The price of last year was VND38,000/kg. This figure is now only VND20,000/kg, cheaper than 1kg of sweet potato, but the output is hard to find because of difficult consumption.
The cause is partly because the Chinese market stops buying duck. At the same time, Vietnamese farmers could not balance the output for their products. A practical solution is to develop sustainable duck farming. Farmers need to create clean, safe products, and build a typical duck brand. They also need to stop expanding duck breeding facilities.
Plantation:
In Cao Bang Province, from early March until now, grasshopper outbreak occurs. It is mainly harmful to corn, tobacco, grasses, and bushes in an infected area of ​​nearly 500 hectares.
Immediately after the outbreak appeared, localities in the province have sprayed pesticides, mapped infected area to prevent the spread and damages. The solution has been promising.
However, in some places, grasshoppers are still growing in relatively large numbers with a high density. Specifically, Indosasa amabilis McClure appears in ​​105 hectares, with an average density of 100-150 of them/m2, and a height of 1,000 insects/m2. Prevention and treatment especially face many difficulties as they often appear in high mountainous regions.
Fruits:
Compared to the previous year, growers in Chau Thanh District, Hau Giang Province, are more successful due to the high price of durian, which is almost doubled from last year.
According to traders in Chau Thanh, this year, the output and quality of durian are not as high as previous years due to unstable weather. Yet, those are the reasons pushing the price up. At the same time, durian products are favored by domestic consumers, especially the species of Moongthoong or Ri6. Currently, durian in Chau Thanh district is bought by traders with a price of VND45,000-50,000/kg. Gardens with traditional durian seeds also have the price ranging from VND25,000 to 28,000/kg, nearly doubled compared to 2016.
While durian is not a major crop; it is not in Chau Thanh's economic development orientation, the district's agricultural sector has provided technical support to farmers and helped them maintain high productivity and quality of this fruit.
Farmers, Agriculture, and Countryside:
Recent rainy weather causing decreased output. Thus, the price of vegetables and fruits is getting higher. But, supermarket chains such as Co.opmart and Co.opXtra still cooperate with farmers to provide discount for their products. The purpose is to share consumers' pressure of pricing.
Specifically, the VietNam Food Week (June 12-18) held by Co.opmart and Co.opXtra across the country reduced the prices of VietGAP vegetables and fruits from 25% to 50%.
The 4 popular Co.op Organic products also will not have the prices increased. They include 10 types of vegetables, organic shrimp, basa fish, and 2 types of rice certified by the USDA and EU. The prices of Co.op Organic vegetables and fruits are about VND60,000kg, about 15% - 30% lower than the current market.
Living and Environment:
The 1st festival of Ngoc Linh mountainous ginseng, also called Vietnamese ginseng, in 2017 took place from June 10-13. The festival promotes this rare herb of Vietnam and brings the mountainous Vietnamese ginseng to become a well-known medicinal plant with high economic value compared to the world's other species such as Korean ginseng, American ginseng, Russian ginseng, or Canadian ginseng. On the first day of opening, a Vietnamese ginseng bulb of over 10 years old, weighing more than 400g, was sold by a Nam Tra My trader for VND120 million.
By Sonia LV - Copyright © VietLinh