Weekly summary of agriculture news from Vietnam (May 13, 2019 - May 19, 2019)
Aquaculture:
For more than a week, the price of whiteleg shrimp in many Mekong Delta provinces, Vietnam fell sharply. The failing price makes many farmers concerned, especially when the harvest time is coming near.
According to many farmers, the price of whiteleg shrimp decreases each day. Even if farmers have a successful harvest season with high yields, they still face losses because of the low selling price. More than 10 days ago, the price of whiteleg shrimp type 100 shrimp/kilogram was at VND95,000-100,000/kilogram. Yet, currently, it is only at VND80,000-90,000/kilogram and is likely to continue to decrease.
The production cost of whiteleg shrimp is high. With the current price, farmers will not earn any profits, especially for farmers who raise shrimp in earthen ponds.
Processing, Import and Export:
According to the Report on Vietnam Seafood Export in the first quarter of 2019, seafood export of the whole country in the first 3 months of this year slowed down. It only increased slightly by 1%, reaching $1.8 million. The decrease is due to the declining shrimp export since 2018.
Seafood export in the second quarter of 2019 is forecasted to increase at the most optimistic level of 8%. This grow rate is expected only if the export of products such as marine fish, tuna, octopus and pangasius (Tra fish) are stable and increasing.
Shrimp and pangasius export to the U.S. have declined, making this market fall to the third export-leading position after Japan and EU. High anti-dumping taxes and competitive pressures will continue to affect shrimp and pangasius export to the U.S. market in the coming months.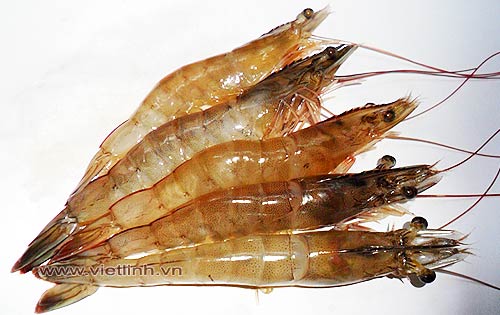 Livestock:
Hau Giang Province has set up quarantine stations within the radius of the African swine fever virus epidemic in Chau Thanh A, Vi Thuy and Chau Thanh Districts.
These regions have just discovered the appearance of African swine fever virus. Hau Giang Province has identified 4 specific areas infected by this virus, which are Nhon Nghia A Commune in Chau Thanh A District; Vinh Tuong Commune in Vi Thuy District; Dong Phu and Dong Thanh Communes in Chau Thanh District. The number of pigs destroyed so far is 225.
Hau Giang has a total of about 150,000 pigs. Currently, authorities of the province are implementing urgent measures to prevent and control African swine fever virus outbreaks.
Plantation:
In the first months of 2019, weather in Phu Yen Province was fluctuating and complicated. Prolonged heat combined with early southwest wind makes many areas of sugarcane in the province wilt. It is difficult at this time for farmers to start a new crop.
According to statistics of the province's agriculture sector, prolonged heat causes dry leaves in nearly 150 hectares of sugarcane in Song Hinh and Son Hoa Districts. Up to now, the mountainous areas of Phu Yen Province have undergone 5 months of drought.
According to some farmers, many regions in the province plant high-yield sugarcane. This variety has high productivity but requires a large amount of irrigation water. With the recent heat, it is difficult for high-yield sugarcane to grow, whereas other common sugarcane varieties can tolerate drought but have low yields.
Fruits:
The whole commune of Ha Lam in Da Huoai District, Lam Dong Province has 1,200 hectares of durian. Of which, the area prepared for harvest is over 830 hectares. Accordingly, after 3 years encouraging farmers to apply high technology to production, the province has over 1,000 hectares of durian watered with sprinkler irrigation systems and sprayed pesticides automatically. The application of advanced technology helps bring high economic efficiency.
According to an economic assessment of Ha Lam Commune, there are 56 households earning VND1 billion/hectare/year from durian farming. 75 other households have an income from VND500 million to VND1 billion/year; 120 households earn from VND200 million to VND500 million/year, and 20 durian-farming households have an income below VND200 million/hectare/year.
Farmers, Agriculture, Countryside:
According to the Department of Agro-product Processing and Market Development, the export turnover of agricultural, forestry and fishery products in April 2019 was estimated at $3.4 billion, bringing the total export value in the first 4 months of 2019 to $12.5 billion. This is an increase of 0.7% compared to the same period in 2018.
In particular, the export value of major agricultural products was estimated at nearly $6 billion, down 10.3% compared to last year. The export of seafood was estimated at $2.4 billion, up 2.5%; livestock export value was estimated at $0.19 billion, up 1.5%, and the export value of main forest products was at $3.3 billion, up by 17.8% compared to 2018.
Living and Environment:
On May 15, 2019, fishermen Phan Van Thai in Phu Phung Commune, Cho Lach District, Ben Tre Province caught a rare fish. It is about 150 kilogram and 2.3 meter long. The fish was caught in Co Chien River, near Co Chien Bridge.
Experts confirmed that the fish is an Irrawaddy dolphin. Its scientific name is Orcaella brevirostris. This species was thought to be extinct in Vietnam. The encounter of a Irrawaddy dolphin in Co Chien River is shocking news for the scientific world.
In the past, the species often lived in northern Cambodia and the Mekong River. There are only about 50 Irrawaddy dolphins left in these areas at this time. The species is a mammal of the family Delphinidae. They live along the coasts and estuaries of Southeast Asia. The species was found in the Irrawaddy River in Myanmar, the Mahakam River in Indonesia and the Mekong River in Cambodia or Vietnam. This species is known in Vietnamese as "ca nuoc Minh Hai." It is protected by the CITES agreement, also known as the Convention on International Trade in Endangered Species of Wild Fauna and Flora agreement.
By Sonia LV - Copyright © VietLinh