Weekly summary (July 9, 2018 - July 15, 2018)
Aquaculture:
In recent years, many seafood processing companies such as Minh Phu, CASES, Camimex, or Seanamico have cooperated with forest management boards and shrimp farmers to obtain international certification. By the end of 2017, the total shrimp farming areas certified by international organizations were at 19,000 hectares. They were managed by nearly 4,200 households with farming certificates such as Naturland, EU, or Silva shrimp. This model where farmers aim for international certifications is a type of sustainable production because it does not use chemicals during the farming process.
It is expected that by 2020, Ca Mau Province will increase the certified farming area to 35,000 hectare and train 100% of households in ecological shrimp farming. The province also plans to hold seminars on ecological shrimp farming, create waste collection systems, produce 80% post larval shrimp to farmers, and participate in collective economy.
According to experts, households implementing ecological shrimp farming, rice-shrimp farming, or shrimp farming combined with other subjects have more solutions for a sustainable development compared to traditional farming methods in the past. Every year, the agricultural sector of Ca Mau Province expands the model of shrimp farming in forest to develop this model stably.
Processing, Import and Export:
After a deep fall, whiteleg shrimp price shows signs of recovery. In general, the price in some localities has increased again.
Many seafood exporters of Vietnam have signed large orders of exporting shrimp to foreign countries for important holidays in the end of 2018. Therefore, shrimp price is forecasted to be increased again in the coming time. Businesses are recommended to focus on developing value added products and ensure shrimp's quality to target high-end markets. At these markets, products are sold at higher prices with stable outcome.
Livestock:
From the beginning of the year until now, Dong Nai Province has 39 more livestock farms granted certificates of disease-free farming. Those include 10 new farms and 29 farms registering for extension. So far, Dong Nai Province has had 556 farms certified disease-free farming, including 295 poultry farms and 261 cattle farms.
There are 2 districts maintaining the disease-free condition of farming, which are Thong Nhat and Trang Bom. At the same time, the province also implements the establishment and certification of disease control in 10 communes around the chicken farm of Koyu & Unitek Co., Ltd. to prepare products for export. In 2017, Thong Nhat and Trang Bom Districts were recognized by the Department of Animal Health as areas free from diseases such as avian influenza and Newcastle.
Plantation:
According to Loc Troi Group, the firm has invested in and developed many models linking agriculture, farmers and environmental protection such as the 30,000-hectare large field model, or the constructions of five rice mills in An Giang, Long An, Dong Thap and Bac Lieu Provinces.
Through the models, Loc Troi Group transfers new technologies and high-quality rice varieties to farmers. It also attracts more people participating in large-scale productions to reduce production costs, increase yield, quality, and profit of rice. The firm especially built the brand of Vibigaba rice and Celestial Jade rice for export to Europe and North America with high price.
In collaboration with the Plant Protection Department, Loc Troi Group has created 83 models supporting farmers to protect the environment in 22 provinces and cities. The models has more than 4,326 farming households participating, and collects over 35 tons of pesticide packages for destruction and prevention of environmental pollution.
Fruits: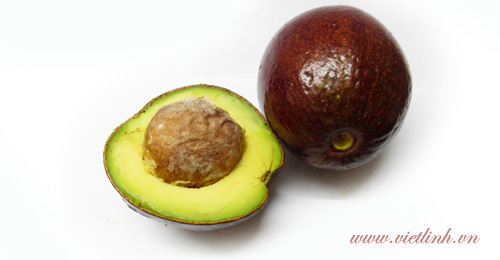 According to scientists, agricultural managers and farmers, Dak Nong Province has many potentialities and advantages in terms of land and climate for the development of avocado production.
On average, each avocado tree brings an output of about 2-3 quintals. This figure shows a high level of productivity compared to other localities growing the same crop. The quality of avocado from Dak Nong is also appreciated by consumers for its beautiful appearance, small seed, sweet taste, and easiness to separate the shell from the fruit. Avocado varieties that have a long ripening period of 5 to 10 days, such as Cuban or Booth avocados, are always preferred.
At this time, many businesses have expanded the areas of Hass avocado, which is often considered the most difficult-to-grow variety. Yet, this species brings high export value. It is especially preferred by consumers for their favorite salads in the United States and European countries.
Farmers, Agriculture, Countryside:
The Ministry of Agriculture and Rural Development forecasted that the sector's export in 2018 would reach $40-41 billion.
According to the Ministry, the total export turnover of the first 6 months of the year was estimated at $19.4 billion, up 12.0% over the same period of 2017. Of which, the export value of main agricultural products were estimated at $10.3 billion, up 9.7%. The export of forest product was estimated at $4.33 billion, up 12.7%, and the export of seafood products was at $3.94 billion, an increase of 10.5% over the same period in 2017.
Living and Environment:
According to people in hamlet 7 of Thanh Son Commune, Dinh Quan District, Dong Nai Province, in recent days, wild elephants regularly appear to look for food at their farms. They have destroyed their banana, mango and pomelo gardens with a loss estimated at hundreds of millions of Vietnamese dong.
A concern is that elephants appear more and more often. They stay in the gardens even during the daytime. Many curious people have come and used their phones to take pictures or film the elephants without much care for the damages the animals bring.
Pet, Flowers and Ornamental Plants:
Survey and evaluation showed the positive results of using LED lighting according to the Esco model in chrysanthemum gardens in Lam Dong Province. It helps reduce electricity consumption and production cost while improving economic efficiency for flower growers.
To promote this model, in the third quarter of 2018, the Southern Power Corporation of Vietnam (EVN SPC) has implemented the project "Supporting farmers using LED lighting in chrysanthemum farming." The project is expected to save electricity and bring many economic, social, along with environmental benefits.
By Sonia LV - Copyright © VietLinh