Weekly summary (May 15, 2017 - May 21, 2017)
Aquaculture:
According to the Ministry of Agriculture and Rural Development, in 2016, there were 14 provinces and cities in the central coast farming shrimp on sand. The total area was ​​3,734 hectares, producing 41,705 tons.
It is a possibility to develop 15,000 hectares of shrimp farming on sandy, coastal areas in the Central of 14 provinces and cities, which include over 1,800 km of coastline from Thanh Hoa to Binh Thuan Provinces.
This is an area with high tide. Main breeding species is white leg shrimp farmed in intensive method all year round, except for days during hot or stormy weather.
The Ministry of Agriculture and Rural Development has set a target for the development of shrimp farming in this area. Accordingly, by 2020, ​​shrimp farming on sand will be 4,500 hectares. Of which, more than 50% of the concentrated shrimp farming area will be invested in infrastructure and irrigation system to reach an output of over 60,000 tons, and average productivity of more than 12 tons/hectare of water surface/crop.
By 2025, the area of ​​shrimp farming on sand will be aimed at 7,000 hectares. Of which, more than 70% of the concentrated aquaculture area will be invested in complete infrastructure. The production can reach over 110,000 tons, and the average yield is over 15 tons/ha of water surface/crop.
Processing, Import and Export:
At this time, the price of raw Tra fish in Mekong Delta has reduced compared to before. It is now from VND25,000 to 26,500/kg, an increase of VND2,500 to 3,000/kg over the same period last year.
However, raw Tra fish material for factories' production is still lacking due to the low supply of harvested yield. It is forecasted that in the last two quarters of the year, the price of Tra fish will be more stable because of the increases in harvested fish and fish fry.
Livestock:
On the morning of May 18, in Bien Hoa City, Dong Nai Province, Vinacert Certification and Inspection JSC. granted VietGAP certificates to 40 pig farms of C.P. Vietnam JSC. (C.P.Vietnam).
According to leaders of C.P. Vietnam, since the company's investment in pig farming, the company has soon recognized the need to apply international standards to produce safe food for consumers. After VietGAP standard was established, C.P. Vietnam has applied and implemented legal procedures to be accredited under this standard. At this time, most of the company's farms have met the requirements of VietGAP standard.
It is known that C.P. Vietnam is an enterprise that transfers closed farming models and high-yielding animal husbandry techniques to Vietnamese farmers from contracts with more than 3,000 farms across the country.

Plantation:
Binh Phuoc Province has over 134,000 hectares of cashew, accounting for nearly 50% of the whole cashew area in the country. Of which, 132,000 hectares are being harvested at 150,000 tons.
Binh Phuoc has planned a raw material area of 200,000 hectares of cashew in 2020. The province's cashew nuts have also been chosen as a high-quality national brand.
However, despite the largest area of ​​cashew farming, cashew-processed products are not diverse with low added value, small investment and application of technology. These limit the competitiveness of Binh Phuoc's cashew nuts.
Therefore, in order to improve the brand of this product, Binh Phuoc is encouraging enterprises to invest in cashew processing technology and product quality management. Along with that, businesses need to connect with farmers to build large cashew fields, support investment, guide farmers to production and consume their outputs.
Fruits:
According to buyers of seedless lemon for export in Long An Province, the market for this fruit is very open. Currently, it is bought by businesses for export at VND18,000/kg. Seedless lemon is exported to Thailand, Malaysia, Singapore, EU, China and Middle East countries.
The whole province of Long An has about 8,400 hectares of lemon, including 6,000 hectares being harvested. The average productivity is about 182 tons/ha/year, and the output in 2016 was nearly 102,000 tons.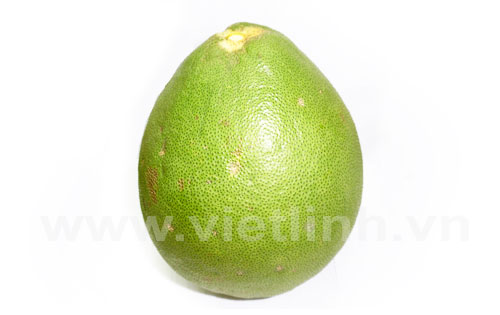 In Ben Tre Province, green pomelo type 1.4 kg/fruit or more is currently sold at a very high price, at about VND55,000/kg while type 1.2 - 1.3 kg/fruit is at VND53,000/kg. According to facilities purchasing green pomelo, the fruit is popular in markets such as Cannada, Germany, England, and the Netherlands. The Chinese market is also having stronger demand for green pomelo compared to last year. These are all positive signs for farmers growing this fruit.
Farmers, Agriculture, Countryside:
Huynh Vuong Company in Tay Ninh Province has only picked and sold water hyacinth for farmers to cover plant roots and use for embryo transfer in a small quantity. Recently, the company has found a feasible solution for treating water hyacinth. It collaborates with an organic fertilizer production company to pilot a program manufacturing organic fertilizer from water hyacinth. Accordingly, water hyacinth is dried, chopped, fermented to become organic fertilizer.
If the organic fertilizer produced from water hyacinth meet the requirements, in the future, the businesses will prepare for mass production, find new market consumption, including export to foreign countries. Currently Tay Ninh is building clean agriculture, organic fertilizer will be used more by farmers. It is hopeful that processed organic fertilizer from water hyacinth will be more popular and consumed.
Living and Environment:
In Can Tho City, the Vietnam Mekong River Commission held a consultation workshop on the Pak-Beng hydropower project of Laos on the Mekong river. At the workshop, experts, representatives from different agricultural departments of southern provinces expressed concerns for this project. The Pak-Beng Dam and other hydropower projects promoted on the Mekong river for economic purposes will negatively affect the environment, agricultural production and lives of tens of millions of low-income households in the downstream area.
Pac-Beng is the first of a series of 11 hydropower projects in Mekong, and the third proposed for construction in Laos after the Xayaburi and Don Sahong Dams. Pac-Beng hydropower project will retain silt and alluvial soil. This will accelerate the lack of silt and sediment in the downstream areas, especially in the Mekong Delta, which will increase the risk of erosion and saltwater intrusion.
By Sonia LV - Copyright © VietLinh