Weekly summary (May 14, 2018 - May 20, 2018)
Aquaculture:
Over the past few days, farmers in Mekong Delta provinces are anxious. Their harvest season is at the time when shrimp price drops continuously except for black tiger prawn. As shrimp price is too low, even if farmers reached their desired productivity, the interest that they earn is not much.
The price of whiteleg shrimp type 70 to 100 shrimp/kg reduces the most. Type 70 shrimp/kg is now at VND90,000/kg compared to VND120,000/kg at the previous peak. Type 100 shrimp/kg costs VND75,000/kg, which is a decline of VND15,000-20,000/kg compared to a month ago.
Temporary solutions that traders recommended to farmers are to decrease stocking density, maintain shrimp high quality, and prevent diseases to reduce the risk of loss.
Processing, Import and Export:
Export of fish and fishery products to Cambodia have significantly increased. This helps fishermen in the Mekong delta escape from the "oversupply" situation as they faced in previous years. Currently, Cambodian consumers prefer farmed snakehead from Vietnam because of its white, delicious fish.
Farmers in Mekong Delta region and An Giang Province are very delighted with the high price of fish. With this price, farmers can earn high profit. Specifically, the price of snakehead (delivery at the border gate of Khanh Binh) is VND40,000/kg, and the price of catfish is VND25,000/kg. With these, farmers can earn a profit of at least VND2,000/kg.
Livestock:
In Hung Yen Province, the price of duck increased quickly compared to the beginning of the year. This made farmers in the province focus more on duck farming and increase their flock. Currently, the total number of poultry in the province is about 8.4 million, up 6% over the same period last year. Of which, the total number of ducks accounts for 1/3 of the figure.
At this time last year, duck farmers faced hardship when the price of duck reduced to VND27,000/kg. Currently, the price of duck meat increased sharply. According to farmers, at this time, traders are buying duck at VND45,000 to 48,000/kg. The price of duck eggs is also at VND2,200 each, which is an increase of VND800 each egg compared to the same period last year.
Farmers, Agriculture, Countryside: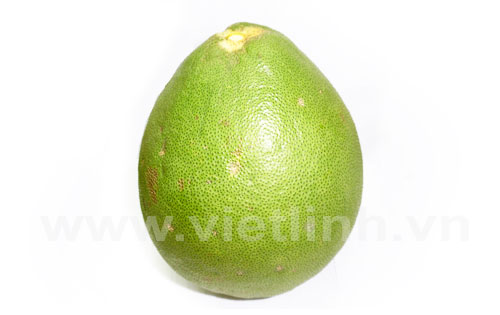 Pomelo from Vietnam will be exported to Thailand. The picture is for illustrative purpose only.
The business that purchased Metro supermarket chain in Vietnam said that next month, it will sell Ca Mau crab, green pomelo and some other agricultural products of Vietnam in Thailand.
According to the leader of MM Mega Market Vietnam Co., Ltd, after two years of survey and inspection of agricultural products in Vietnam, the company successfully exported 12,000 tons of dragon fruits and more than 100 tons of sweet potatoes to Thai market. In the next two months, the company will continue to bring Ca Mau crabs, green pomelo, Tra fish fillet and shrimp to Thailand, and potentially to China, Malaysia, Cambodia, and Laos in the future.
Plantation:
Currently, in some provinces in the South, traders have been gathering the roots of pepper to sell to China. Recently, in Xuan Loc District, Dong Nai Province, 14 households with a farming area of 10 hectares have been selling the roots of their pepper trees to traders. These pepper roots are often old trees with low productivity. Although currently, the price of pepper is low with only tens of thousands of VND each kilogram, the price of pepper roots are high. Many functional sectors are concerned that with this situation, farmers will destroy their pepper trees to sell the roots.
Experts have warned that this is a farmiliar trick from foreign traders to destroy farmers' pepper gardens. Not long ago, traders also came to cashew orchards in Dong Nai, Binh Duong, and Binh Phuoc Provinces to purchase cashew leaves. Seeing the profit, many cashew farmers in these provinces have sold their leaves for traders. Yet, this situation led to the destruction of the whole cashew orchard. When traders stopped buying cashew leaves, farmers were actually those who suffered from the negative consequence.
Fruits:
At this time, some farmers have harvested litchi early in the districts of Lang Giang, Yen The, and Tan Yen in Bac Giang Province. The price of litchi sold at gardens is VND30-35 thousand/kg. These are litchi varieties that give slightly sour fruit, green shells, and expected to be harvested in late May.
It is known that the province has about 6 thousand hectares of litchi that can be harvested early. They are concentrated in the districts of Luc Ngan, Luc Nam, Yen The, and Lang Giang, especially in Phuc Hoa Commune (Tan Yen). At this time, authorities and people in Phuc Hoa Commune are preparing for a new litchi crop.
Pet, Flowers and Ornamental Plants:
The Orchids - Bonsai Contest is one of the important events within the framework of the Seedlings and Hi-tech Agriculture Exhibition in Ho Chi Minh City. The fair took place from June 21 to June 25, 2018 at the Biotechnology Center of Ho Chi Minh City. With 350 booths presented by domestic and foreign organizations and individuals, the exhibition introduces many new and high-quality products to visitors. Along with that are aquarium exhibition and promotional activities that facilitate investment and farming development.
According to the Organizing Committee, this year's orchid competition is expected to have about 400 branches of orchids with different varieties such as Mokara, Cattleya, Denrobium, and wild orchids.
By Sonia LV - Copyright © VietLinh