Weekly summary (November 13, 2017 - November 19, 2017)
Aquaculture:
According to the authority of Ninh Hoa Town, Khanh Hoa Province, the storm No. 12 has caused severe damages to the aquaculture industry in the region.
Ninh Hoa Town has 856 hectares of aquaculture production. Most of the damaged areas included shrimp, fish, and Babylon snail farming land. There were 166 seafood cages destroyed and 240 boats sunk. Particularly, 110 Babylon snail breeding facilities, 35 shrimp hatcheries, 30 fish hatcheries, and 2 freshwater fish hatcheries were completely destroyed. Prepared breeding for upcoming sales was also postponed due to the storm. It might take a long period of time for Ninh Hoa to restore production of these facilities and its aquaculture industry.
Many owners of the hatcheries said that despite heavy losses, they still have to clean up damages of the storm, reorganize and prepare for new crops. Breed production facilities especially need various sources of support.
Processing, Import and Export:
According to VASEP, as of October 15, 2012, the total fish exported to Brazil reached $79.6 million, an increase of 66.2% compared to last year. Specifically, in September 2017, the export value of Tra fish to Brazil reached $6.73 million, up 103.3% over the same period last year. This is also the highest growth rate in the first three quarters of this year.
It is forecasted that in the fourth quarter of 2017, the export value of Tra fish to Brazil will increase by 25-50% over the same period last year. Currently, high-quality Tra fish products are popular among Brazilian customers despite the high prices.
Livestock:
According to statistics of the agricultural sector of Tien Giang Province, the province has 642 thousand pigs, 12.7 million poultry, and 119 thousand cows. The region is leading in the number of total animals in Mekong Delta. Meat and egg production in the province is also in the top of the country.
Up to now, high-tech breeding models in Tien Giang have been successful initially thanks to positive changes in the models, from breadth to depth. Along with that, there are large-scale intensive farming models applying VietGAP procedures, automating the breeding facilities, closed livestock production chains from feeds to consumption. Thus, the cost of investment reduces compared to the traditional farming methods. More importantly, these models help the province build strong brands, and improve consumption.
Plantation:
In recent years, the Vietnam's coffee industry has suffered from climate change. In 2016 the coffee industry experienced the most severe drought within the past 30 years.
Meanwhile, the number of old coffee trees needed to replanted in the next 5 years is up to 160,000 hectares. Yet, the progress of re-farming in many Central Highlands provinces is slow.
The Vietnam's coffee industry is aiming for an export turnover of $ 6billion by 2030 instead of $3 billion as of today. To achieve this goal, the sector must increase its productivity, quality and added value.
Pet, Flowers and Ornamental Plants: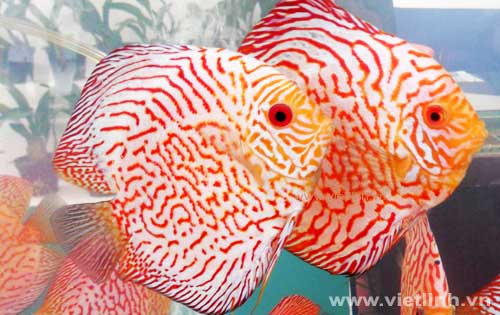 Ho Chi Minh City is considered the major aquarium of the country. The city has exported pet fish to 52 other countries. In particular, the European market accounts for 60% of the export while the rest includes markets in Asia, the Americas and South Africa.
The city targets to export 18-20 million ornamental fish in 2017, which has a value of $20-25 million, an increase of 15% -20% compared to 2016. By 2020, the production of ornamental fish in Ho Chi Minh City will reach $150-180 million. Export is expected to reach 40-50 million fish, or $40-50 million.
Fruits:
For years, the Idol longan is popular in the Mekong Delta. In October 2014, the U.S. Animal and Plant Health Inspection Service granted a code for areas of An Hoa longan that are eligible for export to the U.S. market. Along with the An Hoa Isle, there are three other regions farming longan in Ben Tre and Can Tho having codes for export. This is considered as a positive development step for the Mekong Delta.
Idol longan is a fruit tree with high economic value. It is easy to grow with flowers can be handled to produce fruits all year round. People growing longan can earn a profit from VND500-700 million/hectare/year. In the past few years, longan growers in many provinces of Mekong Delta have collaborated with companies and businesses to export longan to difficult markets such as the U.S., Japan, Korea and other countries.
Farmers, Agriculture, Countryside:
The Dong Thap Muoi High-tech Agricultural Exhibition (Long An, Tien Giang, Dong Thap Provinces) will take place from November 24 to November 29, 2017 in Tan An City, Long An Province.
There will be 250 exhibition booths participating. Along with that, there will also be an investment promotion conference to introduce the development of agriculture and rural areas, the results of high-tech in production and restructure of agriculture in the three provinces of Long An, Tien Giang and Dong Thap.
By Sonia LV - Copyright © VietLinh